We believe every child should have the opportunity to develop a love of learning in a nurturing, responsive, and stimulating early education environment.
Early education cultivates each child's natural curiosity and prepares them for success in school and life.
Community support for early education benefits the economy, health, workforce, and family stability.
Learning about emotions and social interactions helps children make friends and develop healthy relationships.
Play-based learning and engaging instruction in literacy and math builds children's brains and problem-solving skills.
Somerville Partnership for Young Children (SPYC) unifies Somerville early education providers in a coordinated system that offers access to high quality programs for children, supported by instructional and wrap-around supports that empower early educators and families in our city.
Program Spotlight
Elizabeth Peabody House completes a total classroom redesign
Classroom environments DO matter—for children and teachers. SPYC was able to support our partner centers with new furnishings and materials. A child proudly said, "I am eating snack at our new table!" Teachers at Elizabeth Peabody House, and all partner centers, worked with SPYC coaches to make sure rooms were homey, beautiful, gave children access […]
Read More >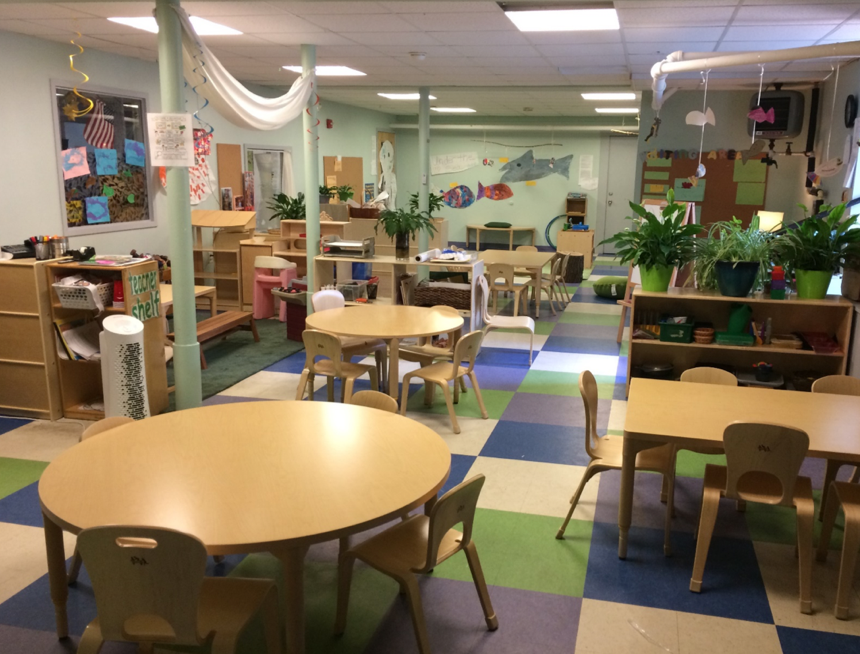 Upcoming Events & Deadlines